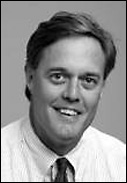 John Conrad, President
John Conrad has extensive experience as a trial attorney, having successfully handled thousands of diverse cases and tried hundreds of cases before juries throughout the Commonwealth of Virginia. John also represents individuals, businesses and agencies in municipal, county and state government, zoning, and economic development matters.
John has a record of extensive experience in legal, political, governmental and community affairs:
Over thirty years' experience as a trial attorney
An "A-V" rated attorney by Martindale-Hubbell
Recognized by Virginia Business magazine as one of the "Legal Elite"
Vice Mayor of the City of Richmond and three-term member of the Richmond City Council
Former founding member and Chairman of the Greater Richmond Partnership, recognized as one of the best regional economic development agencies in America
Founding member of the Board of Directors of the Bank of Richmond
Former Chairman of the St. Christopher's School Foundation, the Special Education Advisory Committee of the Richmond Public School Board, and the Board of Directors of the National Tuberous Sclerosis Association
Education
B.A., Washington & Lee University, 1973
J.D., T.C. Williams School of Law, University of Richmond, 1977
Membership
Local Government Attorneys of Virginia
Virginia Association of Defense Attorneys
Virginia Bar Association
Virginia State Bar
This email address is being protected from spambots. You need JavaScript enabled to view it.
---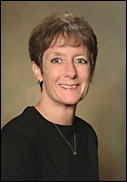 Beverly Crockett, Office Administrator
Beverly Crockett received her B.A. degree from Virginia Commonwealth University in 1974. She is the Office Administrator and a legal assistant for The Conrad Firm. Beverly has worked in the legal field for twenty-four years and has worked with John Conrad since 1984. In addition to her full-time job with The Conrad Firm, Beverly has worked as a fitness specialist with the YMCA and is currently involved with Special Olympics and numerous church activities.
This email address is being protected from spambots. You need JavaScript enabled to view it.